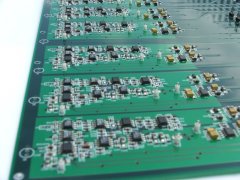 TMC Technology, founded in 1987, specialises in the design and manufacture of bespoke electronic and electromechanical products for a wide range of markets. Our key expertise is the development and application of leading technologies, backed up by proven design methodologies, effective quality procedures and attention to detail.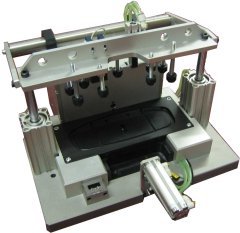 As well as designing new products for companies and producing specialised "one of" designs, we have also produced a number of complete electromechanical test machines for use on the production line in various companies.
For companies with no in-house expertise, prototypes are produced and the project taken to the point where it is ready for manufacture. Training can be given to staff in the company.
For companies with some in-house expertise, we can help in areas such as circuit design, Printed Circuit Board layout, FPGA design or the production of low level hardware related software and device drivers.
We have a surface mount production line in house enabling us to produce prototypes and small scale production runs for our customers. Our capabilities range from through hole to micro BGA components and include X-ray board inspection if required.
Mission Statement:
"To design and manufacture the very best products and systems for our customers using leading edge technologies and innovative design skills."